Tanneries and textile units in the country, who are engaged in the export of materials, are consistently using these dyestuffs to the entire satisfaction of their local & foreign customers.
Our Company was established in 1989 as a Private Company and went into production in Ist January, 1993. The Company was floated on the Stock Exchanges in Pakistan in October, 1994.
Sardar Chemical Industries Limited is involved in the manufacture of various classes of dyestuffs producing Acid dyes , Direct dyes, Reactive dyes, and Optical Brightener for the Textile Industry.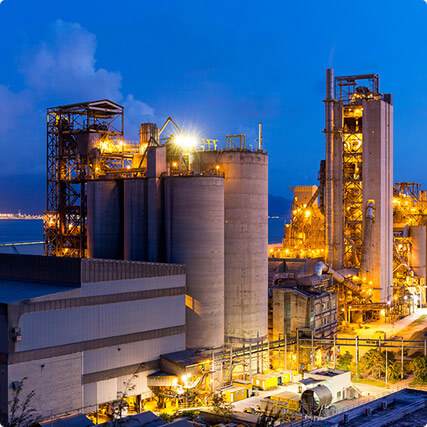 About
Sardar Chemicals

Industries Ltd.
Sardar Chemical Industries Ltd, a public listed company on the Pakistan Stock Exchange, is a leading manufacturer of Chemicals and Dyestuff for the Textile, Paper and Leather Industry.
All the dyestuffs produced by Sardar Chemical Industries are free from AZO dyes, prohibited under the German Consumer Goods Act and certification to this effect has duly been obtained from the accredited Laboratories of U.K. & Germany. Therefore, big & small Ttanneries and textile units, who are engaged in the export of materials are in compliance to the international standards and to the satisfaction of their clients by using our products.
Sardar Chemical Industries manufacturers Direct Dyes, Reactive Dyes, Acid Dyes for Leather and Optical Brighteners.
PSX – Symbol of the Company
Symbol: SARC
Listing Date: 08 November, 1994
Company Registration
CUIN No. 0020311
Registration No. P-00267/18891006
Registration Date: 03 October, 1989
National Tax No. 0815248 – 9
Sales Tax Registration No. 05-06-2900-002-64
Import Trade Control No. W142213
Export Trade Control No. W256219
Factory / Registered Office
Plot. No. 29-B, Road No. R-1, Industrial Estate,Gadoon Amazai, Topi, Ganduf Road, Swabi, Khyber Pakhtunkhwa.
Tel: +92 (0938) 270792, 270439, 270792
Fax: +92 (0938) 270791
Head Office / Shares Department
2-A, 2nd Floor, Canal Bank Road, Justice Sardar Iqbal Road, Aziz Avenue, Gulberg-V, Lahore, Pakistan.
Tel: + 92 (42) 35711154, 35710148
Fax: + 92 (42) 35775706
E-Mail:
[email protected]
Auditor Of The Company
Aslam Malik & Company
Chartered Accountants
Legal Advisor
Mr. Javaid Iqbal Malik
Advocate
Registrar / Shares Transfer Agent
Corplink (Pvt) Ltd. Wings Arcade, 1-K, Commercial, Model Town, Lahore.
Tel: + 92 (42) 35839182, 35887262
Fax: + 92 (42) 35869037
Membership of Industry Associations and Trade Bodies
Khyber Pakhtunkhwa Chamber of Commerce & Industries.
www.kpcci.org.pk
Status of Company
Sardar Chemical Industries Limited